"RÓG" | "A Corner"
hommage to
Ryszard Waśko
"Róg" 1&2 | "A Corner" 1&2
fotografia | photography
Kama Sokolnicka, 2020



PL Swobodne, domowe* nawiązanie do Rogu Ryszarda Waśki z 1976 r., stanowiące również komentarz do bieżących, jednostkowych działań i starań w czasie, gdy świat zapędził się w kozi róg cyfryzacji. EN A free, domestic* reference to A Corner by Ryszard Waśko from '76, as well as the commentary on the ongoing, individual actions and efforts in times when the world cornered itself into digitalisation.
* obecnie mieszkam i pracuję w drodze, w zbudowanym wspólnie z partnerem mobilnym domu. Pożegnawszy miejskie mieszkanie i studio, po pierwszym lockdownie zaczęliśmy przemierzać Europę. Niebieski van stanowi pokój dzienny z kuchnią i sypialnią, będąc jednocześnie przestrzenią do pracy – to modyfikowalna kapsuła wielofunkcyjna, samowystarczalny statek. Operując zredukowanymi środkami w zredukowanych warunkach, kontynuuję praktykę twórczą. Podążając za ciepłem, transmituję je przez RADIATOR.
* currently, I live and work on the road, in a mobile home built together with my partner. Having bidden farewell to a city flat and the studio, we began to traverse Europe after the first lockdown. A blue van constitutes a living room with the kitchen and bedroom, being the work space at the same time – it's an adjustable multifunctional capsule, the self-sufficient ship. Employing reduced media and operating in reduced conditions, I continue my art practice. Following the warmth, I transmit it via RADIATOR.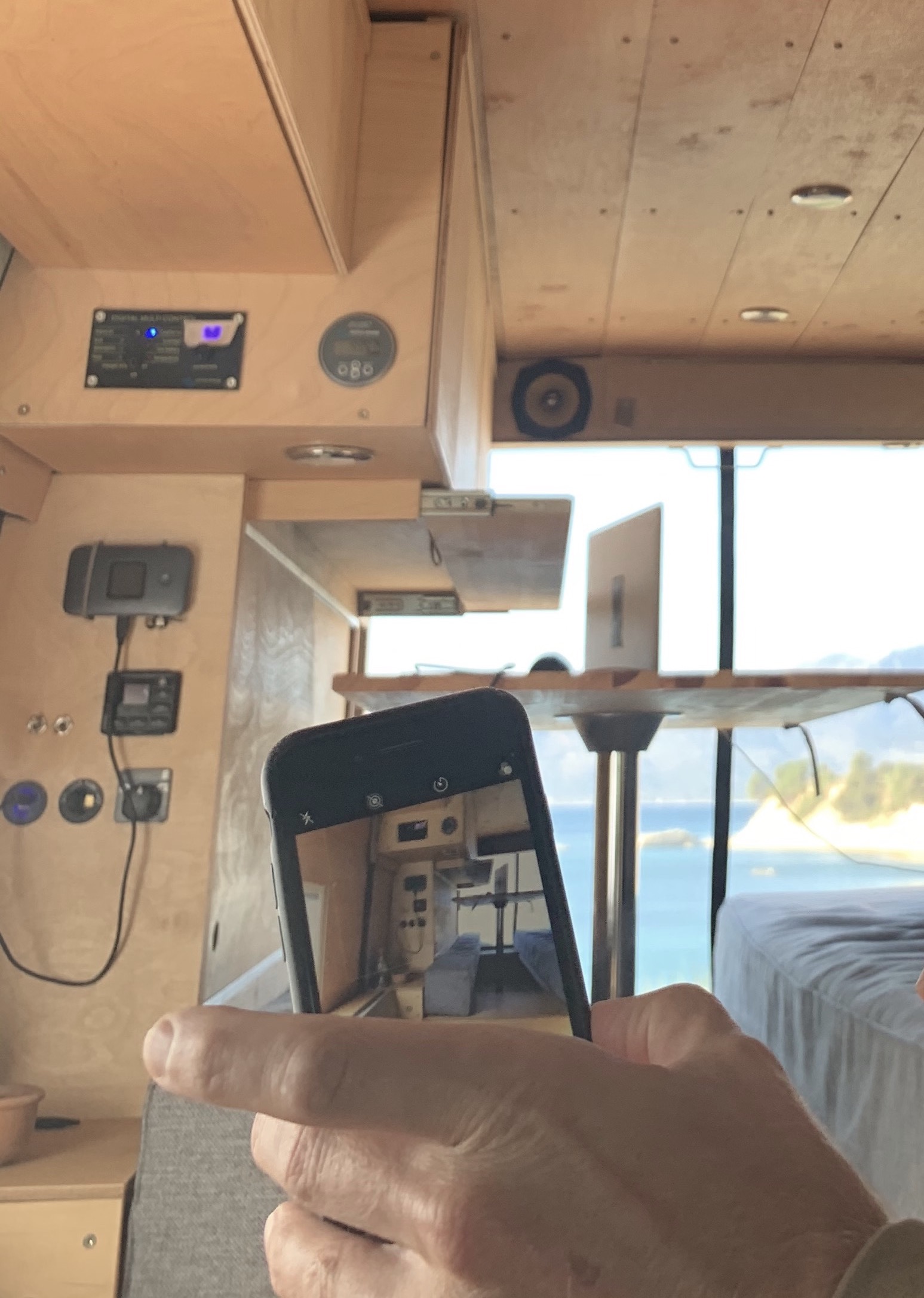 "Róg" 3 | "A Corner" 3
fotografia | photography, 2020